It is a well-known fact that women across the country have enormous affection for ornaments! Be it any event, buy a female collection of ornaments and they will shower their overwhelmed gratitude and love upon you.
Ornaments make a woman dazzlingly beautiful. Shorn of an ornament, a woman's walk-in wardrobe will be half-finished. Nevertheless, women have all types of ornaments set with them to go with every event; Thangamayil jewellery gives you a clear idea on the jewels that Indian women should give prominence to get more customary or trendy appearance.
KERNEL NECKLACE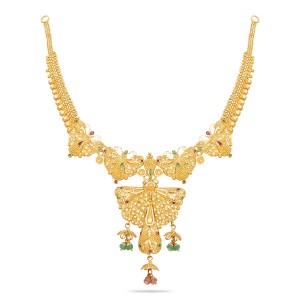 Large and bold gold necklaces are found simply in an Indian woman's locker, but it is the time to try out something stylish for their appearances. Wear a set of Kernel Necklace to make others "wow." Each and every time you go out on the town for a gathering or an unintentional excursion, put on a Kernel necklace with your getup to impel others to make glimpse on you.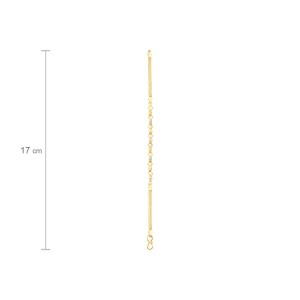 You can put own classy ladies bracelets of Thangamayil even with your casual jeans. It will make you more up-to-the-minute and help you to steal the hearts of others. Classy ladies bracelets are widely worn out with anarkalis or sarees! On the other hand, try to flaunt it with your western plus Indo-fusion look. Receiving rave reviews is assured.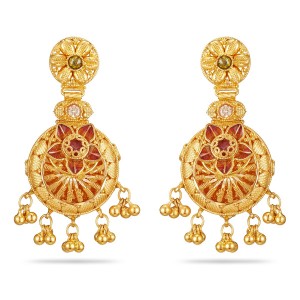 It is one of the most popular ornaments these days. Even most of the female actors are seen flaunting their jimikki to numerous programs appearances. To walk along with the trend, it is necessary that you should have a pair of elegant jimikki.
It is an essential ornament piece of the treasure of a wedded woman. Nevertheless, every woman is fond of anklets nowadays. Silver anklets are used to be relatively known to people while comparing with the gold. Select the range of choices for your anklet collection. Flaunt your anklets anywhere you travel.
Nothing is more exceptional to an Indian woman than a gift of ornaments, that too from her beloved ones. Wearing newest jewels are perhaps the most in effect method to grab more attention. And Thangamayil makes it possible.