Who doesn't love jewellery?
Every woman enjoys buying, wearing and flaunting her jewellery – whether at weddings, religious ceremonies or any important event. It is a valuable possession – not just because of its worth, but because of how intrinsically tied it is to our lives. It is an extension of who we are, a way to express ourselves and a part of every important occasion or celebration in our life.
Truly, no celebration is complete without jewellery. However, these days, precious jewellery is not just reserved for special events – it is slowly becoming a part of our daily life. With more and more women becoming savvy and fashionable independent professionals, precious jewellery in contemporary and minimalistic designs is becoming a favourite!
What is minimalistic jewellery?
Traditional gold jewellery is often heavy, ornate and almost exclusively suited to Indian or ethnic outfits like sarees or salwar suits. As a result women who preferred wearing western outfits had little to no choice when it came to wearing gold jewellery, and eventually settled for imitation or artificial pieces. However, now jewellers have started to offer a range of jewellery in simple modern designs, featuring precious and semi-precious stones in different colours. Available in different tones of gold – rose, antique, copper or even in silver and platinum, this type of jewellery is perfect to wear to work, on a formal three-piece suit or even on western dresses and skirts.
Buying minimalistic jewellery – what should you keep in mind?
While it does look very appealing, and just as exquisite as it's heavier counterpart, contemporary jewellery may not be the best choice for everyone. Consider these points before you choose to invest in these pieces
1. First things first, it is important to remember that even though modern jewellery is often lightweight, it is – precious. And so, you need to pick your pieces wisely, as you'll have them over a long period.
2. If you're someone who only wears jewellery on select occasions, or doesn't like wearing jewellery all-day long, then this type of jewellery may not be best for you. Minimalistic jewellery, as the name suggest, is suited to simple attires and isn't entirely apt for special occasions that call for a heavier, more ornate dress code.
3. Modern jewellery often features precious and semi-precious stones, or metals like silver, platinum and other gold-alloys that usually do not have a high resale value. If you consider gold jewellery purely from an investment standpoint, you might want to think through before buying such ornaments
What type of pieces should you buy?
The sheer number and variety of designs available here can make your head spin. However with a few basic rules in mind, you can create for yourself an enviable collection of chic and fashionable pieces.
1. Classics
As always, you can never go wrong with classics. A simple gold chain or a solitaire pendant and earrings set, or even pearls are a great addition to your jewellery box. Solitaires look beautiful with formal shirts and trousers, but at the same time can also liven up a dress or gown. The same is true of pearl studs. Solitaires are also a great investment – if you ever consider reselling or exchanging them.
2. Chains
It's always a great idea to invest in a few chains of varying styles, lengths and colours. Chains look great on their own, or even with pendants. On some westerns outfits, you can wear multiple chains together, to give a layered look and make a style statement. Longer chains also look great on western casuals.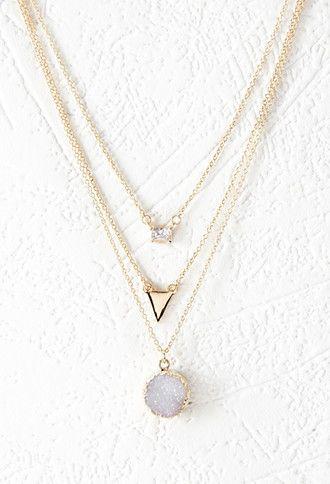 3. Coloured gemstones
Coloured gemstones are the latest rage today. Pink tourmalines, green peridots, yellow topaz, blue citrines, amethyst – jewellery featuring semi-precious stones can make quite a style statement and elevate any attire. Go for one or two pieces in coloured gemstones to accentuate certain outfits. If you're confused, the safest pieces to buy are earrings and rings. With coloured stones, it's important to keep the designs simple, so that the piece isn't too over-powering, and suited for daily wear or for work.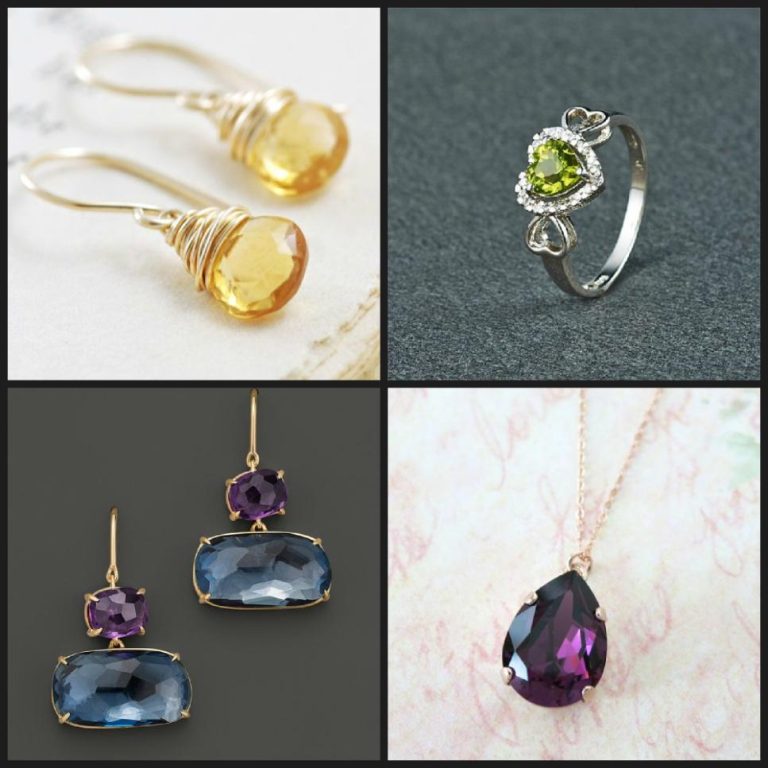 4. Geometric designs
This is another style trend that's quite in vogue now. On shirts and trousers particularly, jewellery featuring straight and angular designs looks very fashionable, at the same time keeping your look sober and muted. Crosses, triangles, squares and circles – whatever you fancy — you can now wear them in gold and silver.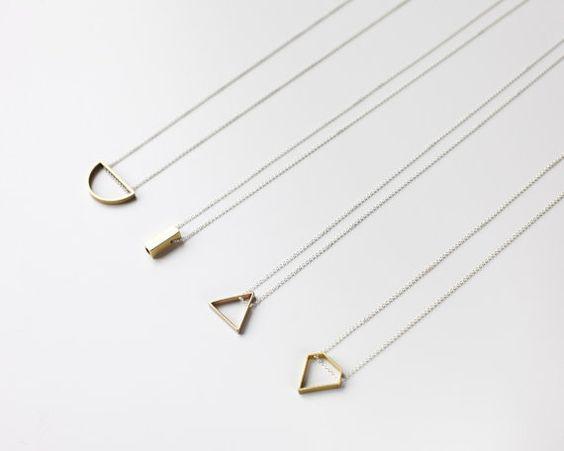 5. Filigree work
This is another beautiful trend. While it does have a certain traditional look, filigree-work pieces pair very well with western outfits thanks to their lightweight and delicate build. However it does take a bit of tact to carry them off, as they could end up looking dressy or informal in a professional setup. These are best worn on ethnic tunics or kurtis, rather than suits.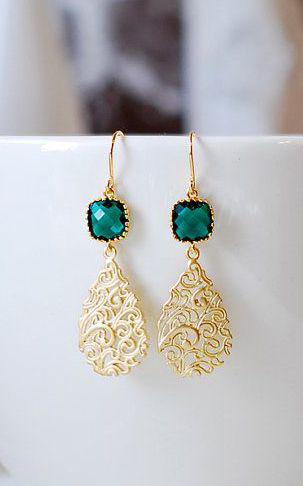 How many pieces should you own?
As many as you can!
A good collection would comprise of a few pendant sets, a few chains and two to three pairs of earrings. If you wish you could add to this rings and bracelets, although for a work setting, a wristwatch is far more appropriate.
If you are just building your collection, start with a pendant set – as this will be the most wearable and noticeable. Opt for Pearl and/or diamond sets in delicate designs in white gold, platinum or sterling silver as these will give a formal look (gold may end up looking too ornate). Similarly, you could opt for thin and delicate chains in different tones or multi-tone metals.
Once you have these basics in place, you can explore coloured gemstones and pick out earrings in hues that will match your skin. Typically, green and yellow coloured stones look great on dusky or wheatish skin, whereas blue and pink ones suit fair skin tones. Regardless, go with your favourite and what you will enjoy wearing.
Contemporary and minimalistic jewellery is classy, affordable and no doubt a great addition to every woman's jewellery box. And of course, isn't it great fun to mix-n-match your jewellery with your outfits and flaunt something new everyday? With these tips and your own style, be prepared to get loads of compliments daily!